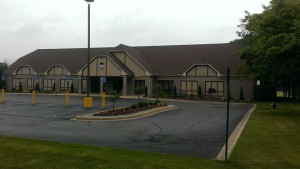 At the Carpathia Club, the Donauschwaben and German cultural heritage continues through language, dance, song and sport. Established in 1913 as the Carpathia Chor (Carpathia Singing Society), the club has grown to become one of the largest Donauschwaben/German American clubs in the United States. The most important part of the club is its members – their friendships and families are the foundation of the club. With members providing this solid foundation, the keystone for the Carpathia Club is its strong Untergruppen network. These groups promote important aspects of the Donauschwaben culture and offer their own unique activities for every age and interest.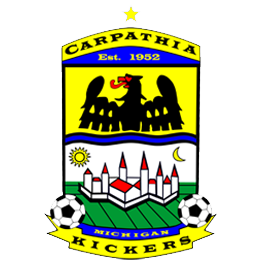 About The Kickers: Established in 1952, the Carpathia Kickers are the most successful soccer organization in Michigan having won the U.S. National Amateur Championship, League and State championships, and National Donauschwäbische Championships. The Kickers maintain the premier club soccer field in the state. They have 2 men's AA level teams, 23 youth teams ranging from U9 to U19 for girls and boys, two over 30 men's teams, two over 40 men's teams, two women's open teams and a women's over 30 team. In addition, the Kickers provide developmental soccer for children on their Zwergel, U6, and U8 3v3 leagues. From premier soccer leagues to summer youth programs, the Carpathia Kickers include everyone interested in the sport.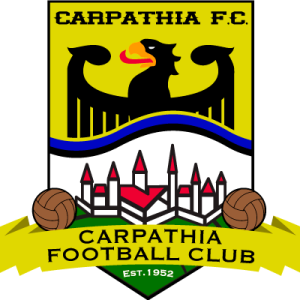 "It might be one of the PLA's new boys, but @FcCarpathia has a very rich history. Founded in 1952, it's older than the U.S. Highway System!"
Carpathia FC will play its home games at Carpathia Club in Sterling Heights and at a local Macomb County stadium to be announced at a later date. The Carpathia FC Men's Team has competed at the highest levels of US Amateur Soccer for many years. It has had numerous appearances in the US Amateur Cup finals and has won many leagues, league cups, State Cups and regional Tournaments.
"On behalf of the Carpathia FC organization, I am very happy to have been given the opportunity for our team to be part of the Premier League of America," said Carpathia Kickers General Manager Keith McVettie. "We are excited to take our long history of successful men's soccer to the PLA."Moving our top men's program to this league will give our players and organization the opportunity to play against the top soccer programs in the Midwest and beyond" stated Bruce Wilden, Head Coach of Carpathia FC."Our goal in 2016 is to continue to provide highly competitive soccer matches in a fan-friendly environment," said PLA acting President Peter Schinkai. "Carpathia FC has a rich history of providing top-level soccer and will be a powerful team to compete against in our league for many years."